Today's Daily Data – Tues. Dec. 01, 2020
Facebook is one of the most impactful social media platforms for small businesses. It's effective and affordable and allows you to reach new audiences that you might not have otherwise. Here are some interesting facts about Facebook Advertising!
Growth Spurt — In the last quarter of 2019, Facebook reported that it had 6 million businesses using Facebook ads to reach their target audiences. This is a considerable increase from the 4 million businesses using Facebook ads in 2016.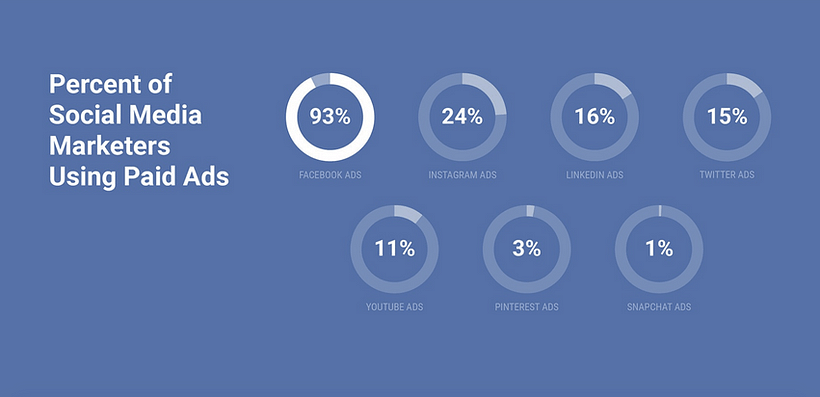 Blowing up the phones — Mobile Facebook and social ads drove over 36 billion calls to US businesses in 2019. These calls influenced $1 trillion in US consumer spending in 2019.
Facebook is the number one ad channel for both B2C and B2B companies. 72% of B2C marketers reported that Facebook was their top social advertising channel and 43% of B2B marketers also named Facebook their top social advertising channel, beating LinkedIn — looks like we have a winner
There's competition, but it's not very fierce — Facebook earns 40% of annual digital display advertising revenue and Google has the next largest share at 12%. For mobile ads, Facebook earns more than half of all revenue, at 58%. Facebook represents 75% of the market for social media advertising.